Tabs WordPress block is a powerful
tool to regulate your content
Shortly, what can a Tabs block do? Tabs can become a perfect solution for those who are fond of Gutenberg and need to extend the page diversity with more engaging options. Add as many tabs as you wish and fill them with your own content.
Not so much place but loads of ideas?
Meet a brand-new Tabs block, that will save the page place and contains each of your desired projects. At your services, there is an infinite number of the items which can be filled within the way you need.
More images inside your Gutenberg Tabs block
Want to create unique tabs full of images? You have an opportunity to build multiple tabs items and add the image or icon to them. Select the necessary one, change the background color, and align.
Multiple options onboard that enlarge the functionality
Tabs block consists of a great variety of options, that are oriented on the exceptional functionality of each item. Set the size, colors, items number, borders style, and others. Get the package of features that help to build a professional website.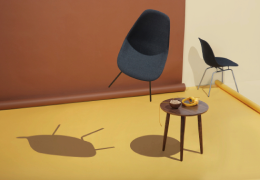 Wide and clear customization process with Gutenberg Tabs block
You will be definitely satisfied with the wide variety of settings. Each clock of the settings is particularized, so you can turn to reality each of your desires. Customize every detail and make the design drive the clients crazy.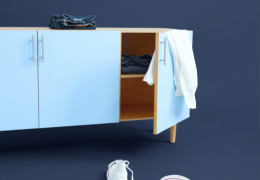 Special style for the list block 
Customize the list block according to your needs via the number of options. You will find such features as changing the background colors, setting the block padding, and margin for any type of screen.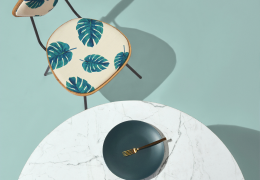 Make the content block look stylish
The style of the content should not be neglected, for this reason we have prepared plenty of the settings. Background, borders, and box shadows can be changing in a few minutes and your page will shine bright.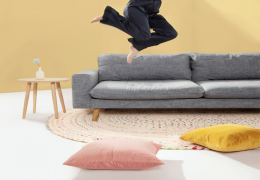 Take care of your tabs list block
Gutenberg tabs block is oriented on the full customizing of the tabs. The Tabs list is no exception. Set the necessary size and position of the block and items in general. Don't forget to change it for each screen type.
Special offer for entrepreneurs
$
15
/m
$159/years

50GB Storage
25000 visits per month
20 Email accounts
24/7 support
Most popular
More features allowed
$
28
/m
$316/years

50GB Storage
25000 visits per month
20 Email accounts
24/7 support
Special offer
$
39
/m
$448/years

50GB Storage
25000 visits per month
20 Email accounts
24/7 support
An eye-catching design and a wide functional opportunities of the block.
Development
The number of mobile applications developed
Design
The number of templates updated
Tab #1

tab #2

tab #3
While building the website it's important to check its appearance on any type of device. Firstly, make sure the desktop version will look wonderful and have no bugs. We can guarantee stable performance.
The less screen size the more important its appearance
In case your customers choose the tablet version, you need to provide them with the most convenient and clean website. Everything should look well ordered so the clients will use the website with pleasure. Tabs block is ready for this!
What will the website look like on the mobile? 
Today, there is no way to live without the smartphone, that is why the chance your clients will use the website from the phone is extremely high. Build the Tabs and make sure the mobile version will not fail.
Exclusive design according
to your ideas 

There is a wide diversity of projects and designs on the web. We are sure you can create something that wasn't here before. That is why we have prepared a Tabs block for you that can be customized as you want.
If in your project there is a special color and positioning, it's super simple to achieve. Tabs block has a lot of settings and options, that will surely satisfy your needs. So don't be shy to bring your ideas to life.
Extensive typography
on board 
Have you been wondering about the various typography on your website? With Tabs WordPress block it's easy to do. There you will find the typography option that will open a huge variety of possibilities.
Do you need to create an attractive font with a unique design? Just try functions of the Gutenberg tabs and be ready for the satisfied clients. Need more? Let's go deeper and learn more features which you should be aware of. 
Style up your tabs
in WordPress 
There is nothing easier than style up the Tabs block with ZeGuten. To be honest any tab need to be colorful, readable, and draw the visitors' attention. Use the background color options to change the color and be bright.
Want the border to be special? Chose any of the five available variants to make each item different. Also, at your services, there is a border radius that helps you with each side of the block.
How do you like to work? Our Gutenberg tabs will help you to turn the dreams into reality in a few steps. Set the padding or margin value in pixels or percents. Pick the way that is the most appropriate for you.
As we have already said the border radius can be also customizable. Set each side of the block in percent or if you want in pixels. As an addition, you may change the size in ems, that so popular now. 
Take control over the
number of items 

Now, it's very easy to select the number of items with Tabs Block. You can be sure that they will be presented precisely the same you've decided. To set the quantity, go to the "Items Count".
Enjoy the extended
tabs settings
Tabs Block allows wide customization. Pick out text, background, and border colors. In one click adjust aligns, margins, or columns. There is no time-losing when you edit tabs. Try the potential of Tabs Block by yourself!
Create eye-pleasing full-page tabs
Full page tabs are not a problem at all! All the tabs made with ZeGuten Block Tabs boast of the high resolution. They will look flawless on a screen of any modern gadget. Plus, they are extremely easy to customize.
Play with shadows in
the Box Shadow
You may be surprised how brand-new your tabs design can look due to shadows. Add some changes to them and let the contrast or smooth shadow lines support your idea! Make varied effects with shadows in the Box Shadow.
Choose the layout for the Tabs WordPress block
What can be better than the ready-made layout that you can pick in a second and the tabs will change all the way through? Vertical or horizontal it's up to you, but definitely the Gutenberg tabs will look brilliant.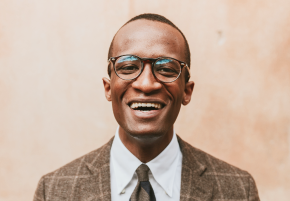 Mobile layout as an individual option 
There is no doubt that the mobile appearance of the website makes a big difference. That is why pick the horizontal or vertical layouts for the mobile screen. It can differ from the desktop layout.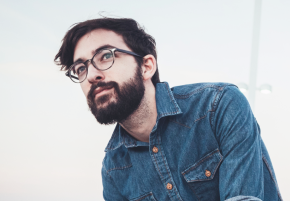 Customize each item of the Tabs in WordPress
It doesn't matter how many items you are going to create. With Tabs WordPress block you will certainly get something you want as there is an opportunity to make each item as unique as you wish.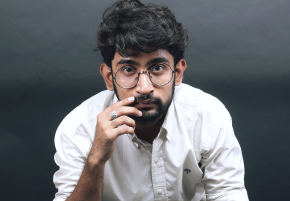 Make the settings of the icon extended in Tabs WordPress block
The icon should be noticeable, so we checked up on the various settings of this part in settings. Change the size, box size, style of the borders, etc. Also, there is an ability to set the box shadow for a well-marked tab.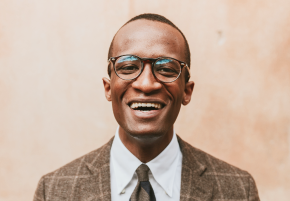 Tab #1

tab #2

tab #3
Make dazzling hover effects
Just imagine, your website visitors hover over text or buttons and they change their colors. It's a good way to highlight the most important content parts or elements. Discover the Tabs WordPress Block yourself!
Get tab inner align sorted
Adjust your text content to pages of your WordPress website. Go to the "Tab Inner Align" and set pick out the option you need. Also, place the icons where you want. Be effective with the Tabs WordPress Block yourself!
Tweak up text labels differently
The Tabs WordPress Block provides lots of text label settings. Feel free to change typography styles, text size, and color. Without doubts, it will look smashing on any screen.